Stag Party update:
Here are the roughs for the sixth and final page: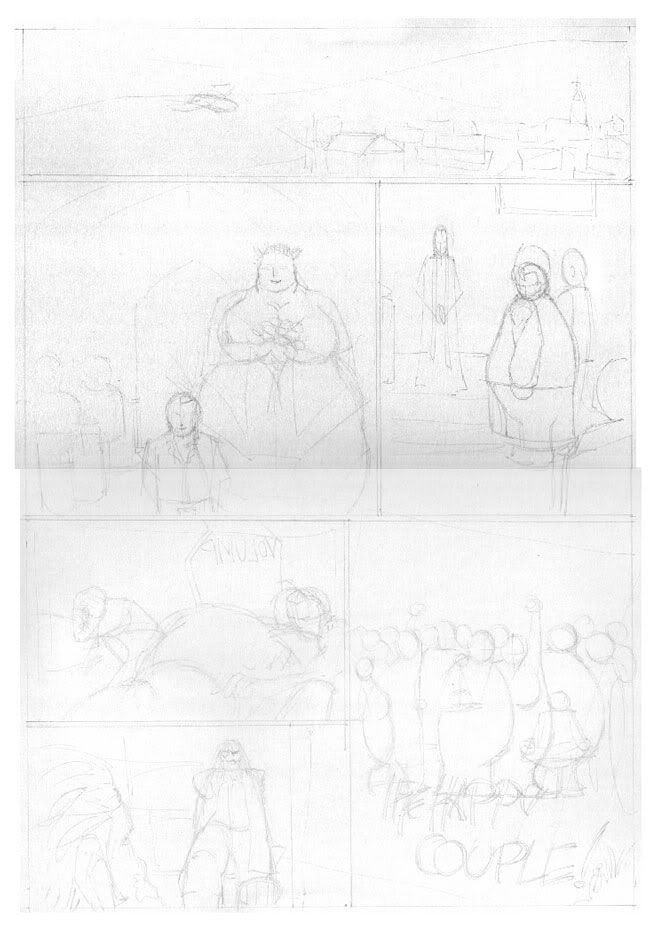 This page has been a right so-and-so to get on the paper in any sort of finished form. I'm still not happy with the final version but everything is there that needs to be.
FutureQuake
news: Only 17 pages left to fill! Who will meet deadlines and who will fall beside the road panting? Truth be known it is getting a little worrying that there is still so much to do to get this ready in time.
I've recently completed a pair of webstrips for the Monster Squad crew, and one of the scribbles I did turned out quite nicely: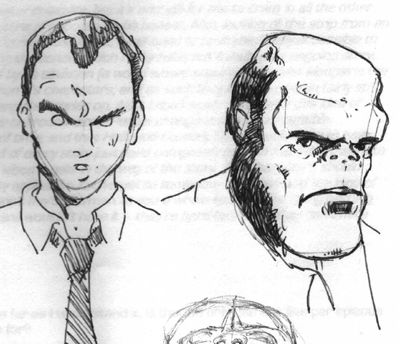 Lost Property 2: revenge of the strip is also going to be close, especially as I've yet to break ground on my main contribution to the issue myself. I've had a fairly good idea for the back cover, but it needs work.
I've been pretty busy this week, working on a strip for 'Death Camp Jones' called…. That'd be telling wouldn't it?
Page 1
is here but the rest of the strip in now pencilled and the whole thing is due for delivery next week.
D