Presenting :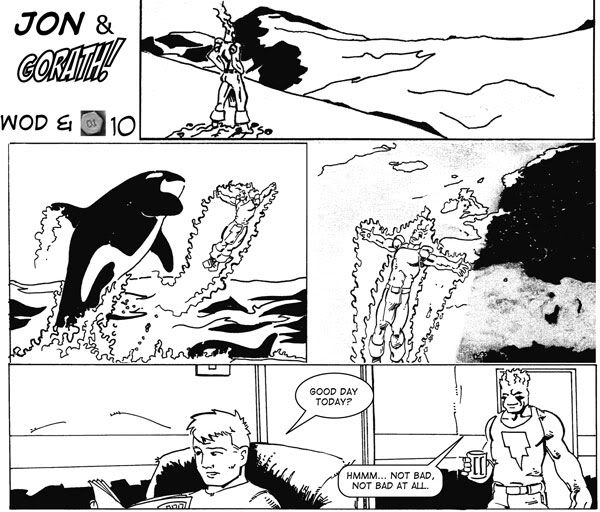 This week I've reached the inks on page 4 of Dry County, which is coming along nicely, and I've completed the latest six episodes of the Mighty Yammer! (remember him) I'll be starting to run those next week as I start work on the next batch of Jon & Gorath scripts.
Over on the
FutureQuake
website I've begun hosting webstrips for those loveable rogues in the Monster squad. These are due to be changed each week for the foreseeable future, and as the strip progresses there will be a succession of guest creators including me!
This is all thanks to a new FTP program that I've bought. Thanks to those guys over at Cuteftp for all the help with getting going with this.
D