Presenting :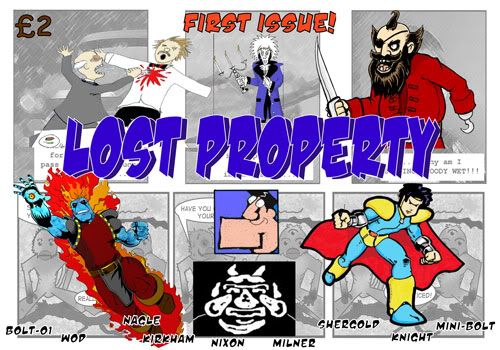 Lost Property is printed ! The contributor copies for the post have been sent, and I am working my way through the rest of them, collating wildly. Hopefully I can sell almost all the run, as that way I can hide the hole in my bank before the wife notices ! We have made the funding for FQ available but I've done this out of my own pocket as I needed to, and those colour pages don't half eat ink !
Tales of the Contrary has reached the stage where the cover is being done, so here are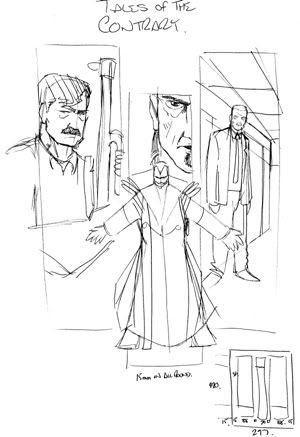 the rough sketch and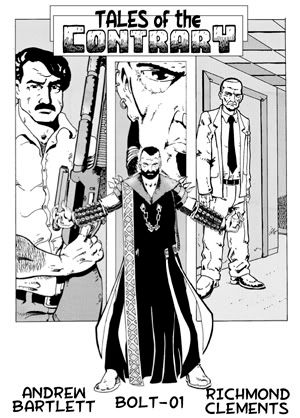 the almost completed final. The tones for this collection are all by
Richmond Clements
apart from the Complete Revolution strip on the back cover.
The final tale for the collection, The captain, is the only stumbling block left to conquer- I know the illo's that need to be done, yet I can't seem to put anything on paper that I'm happy with. Need to relax I suppose and let it happen.
Also this week has seen me enlist Richmond to help with the greyscale on the Ghouls of Grafton Street. Intended for Solar Wind, here are the thumbnails I worked from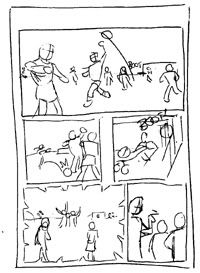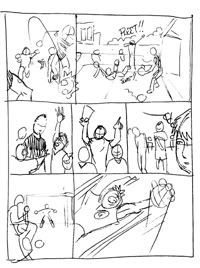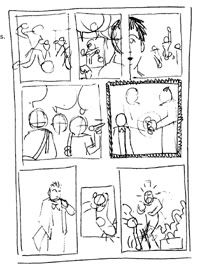 The strip has been delivered and Cosmic Ray has given it a thumbs-up, so I'm glad to be an androit once more!
Five minutes before I typed these words I put the finishing touches to FutureQuake and saved the document for the printers. At last. The next thing will be waiting for the printers to tell me I've made some awful error in the formatting and the comic is ruined; or not.
Ah well, I finish work today till Tuesday, and the Bolt clan are off to Blackpool for a weekend of roller-coaster action!
D