This week has seen the final line-up for FQ 04 decided on, resulting in having several strips 'in the bank' for 5.

The cover has been prepped for Tales of the Contrary, and I am hoping to receive the final story from
Andrew
over the weekend, a tale called simply: 'The Captain.'

Lost Property is almost printed. I just need to get hold of some more A5 paper and it will be complete. As nice as the format for this is, it is snowballing on the expense side. I think next issue (if I do one) will adopt a more traditional look.

I have finished the Whistler strip and have also done illustrations for a story by
Richmond Clements
, which has possibly the best last line I've read this year. I've got a sketch from that somewhere….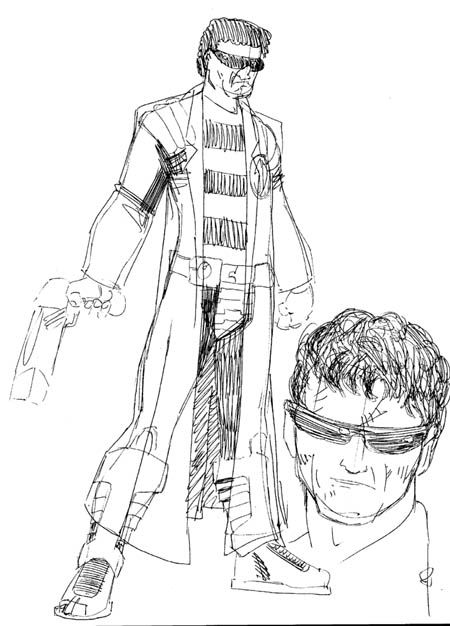 In other news, I have signed up with Cosmic Ray for another tour of duty with Solar Wind. I am currently pencilling the exploits of a school football team with a difference. A cracking script by Ben Clark ensures that at least the words will be worth reading!