Phew! Been away for a couple of weeks and it has taken me forever to get caught up!
FQ has reached the point where it is all promo work, with flyers and Tee-shirts being designed. We are reaching critical mass on the strips as well, but we have had to lose some of the strips I was really looking forward to, due to circumstances beyond our control.
On a more personal note, I've been tinkering with a new Whistler strip for inclusion in the next issue of Dogbreath (on sale at the Bristol Expo) I've scanned the pencils for posting here: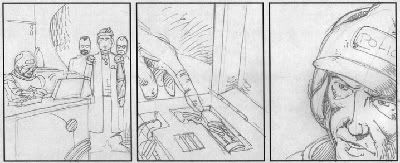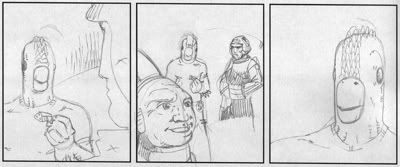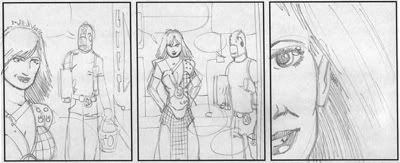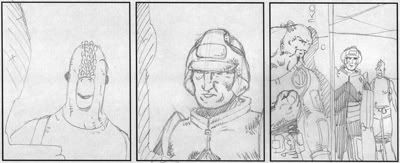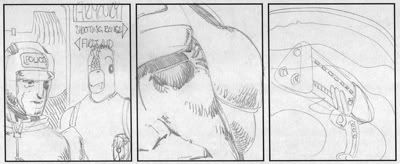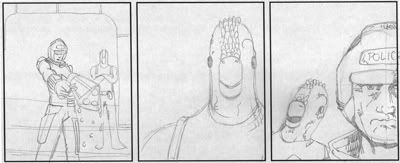 Tales of the Contrary is just awaiting one more story to be completed and hopefully that will be ready in time for the expo.
Finally, whilst on holiday I bumped into someone you might recognise!