Phew! What a week! Been all over the place sorting out this and that.
Stag Party update:
Here are the roughs for the fifth page: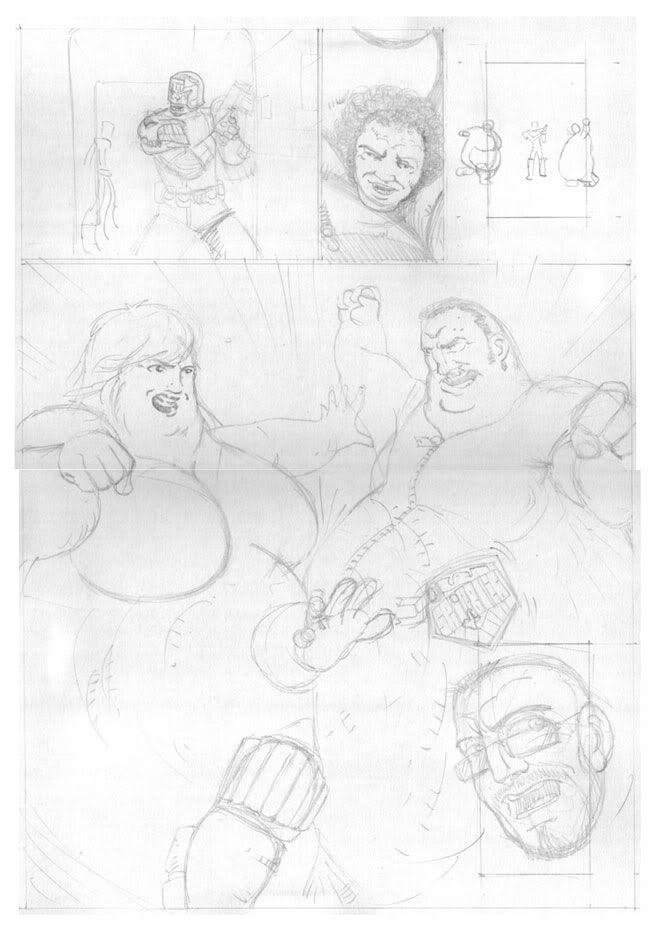 The pencils for the strip are now complete! However deadlines for printed strips have now forced a stop on this strip. I'm planning on having two-three weeks grace and then getting stuck into the inks. This definitely means no to Dreddcon for this strip.
FutureQuake news: the table is booked! All we need now is some product….
Lost Property 2: revenge of the strip is gaining momentum and I've taken receipt of some really nice strips. This collection is very different to the first one, and I'm not sure still just
how
different.
I've accepted a commission to work on a strip with long-time collaborator
Richmond Clements
to work on a three page strip for the Loup Garou projest (click on the Graveyard shift link for more on that)
And finally, this is intended for use on PJ Holden's Pencil monkey forum:
D