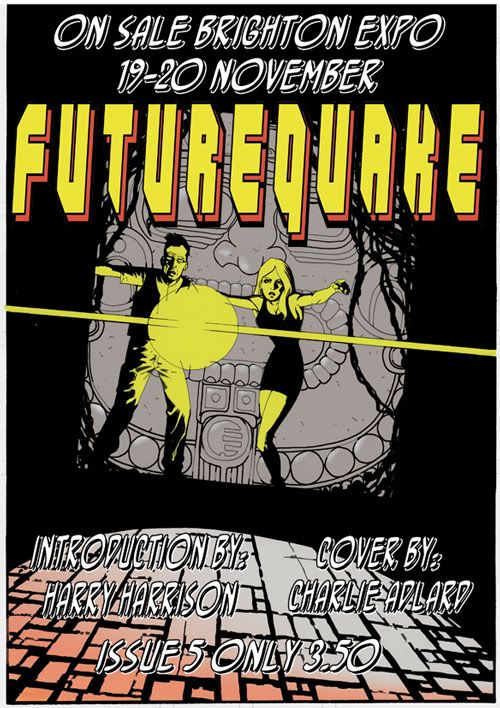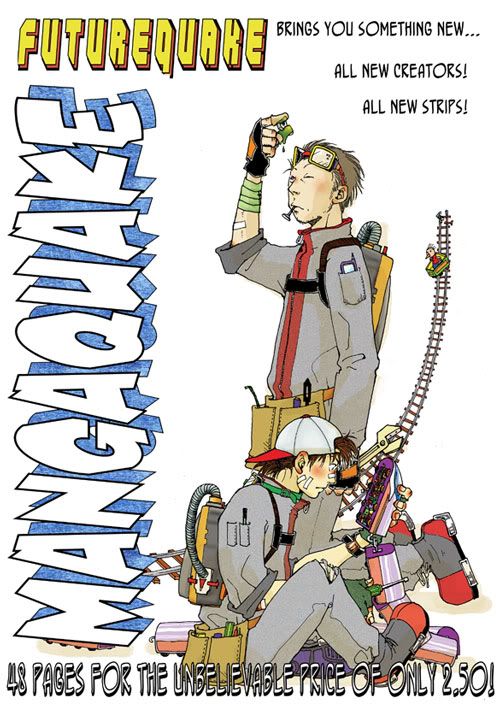 Is it Friday all ready? Blimey. This week has seen the new Yammer cross-over strip get a good start, and I've also managed to fully pencil the three pages for a night to remember.
Over on the FutureQuake press stand we've finally sorted the covers out and have therefore come up with these two ads (that are part of the Ash-can due to arrive at Dreddcon tomorrow)
Talking of Dreddcon, say hi if you see me (I'll be wearing my FQ T-shirt) and remember to stop by an collect a copy of Action Stations with a strip by me in it.
I'm also going to be hassling a certain alien editor with my stuff, so I may well be disconsolate on Monday! Wish me luck, It has taken me two years to get the nerve to show again.
D