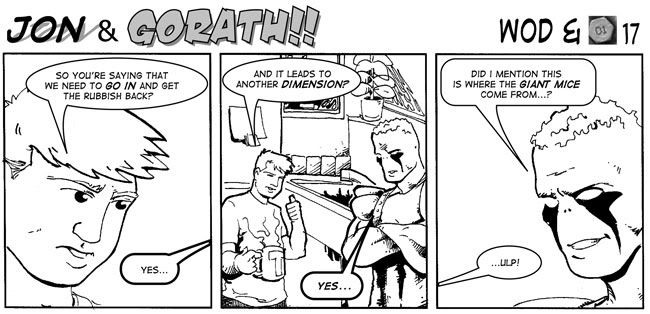 The Stag Party is away to be coloured! At last, after what seems like forever, the exploits of the Fatties will be seen.
Having finally gotten that strip out of my immediate box I've begun the two page framing sequence for Something Wicked. Nice to be doing something so soon after getting it going.
The cover to Something Wicked has now gone for proper colouring, after Mr LMS sent his pic earlier this week. It is a lovely piece and the cover as a whole is outstanding.
I've also nearly finished my pic for the Wild West Wendy wanted gallery. I got to draw a reasonable horse and I'm pleased with how it looks (as of this writing)
D