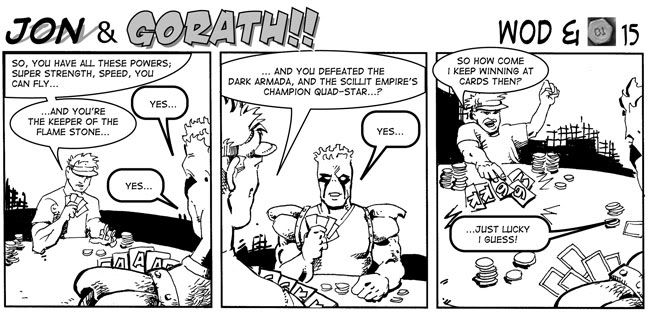 Happy new year! First post since then.
In a bid to increase my page turnover for this year, I have finally started on the inks for Stag party! I have finished the first page and I'm a third of the way through page 2. I want to have this strip finished asap now, as I started it about 16 months ago.
I've also been working on two pages that are due to appear in Something Wicked, a horror spin-off from FutureQuake that will hopefully be going to press in the next couple of months.
In other news: I leave my comfy stores on the 13th Jan. I have been in this post for almost 13 years but I've accepted a secondment position that will 'hopefully' lead on to something more permanent. The end result is that I may not be able to maintain my workload of titles, with Lost Property being the likely loser. I'm not going to call time on the project yet, as I'll try to get a third issue produced, but I don't see myself carrying on after then.
The competition on SFX has now closed, and the winners comics have been posted by myself today.
D