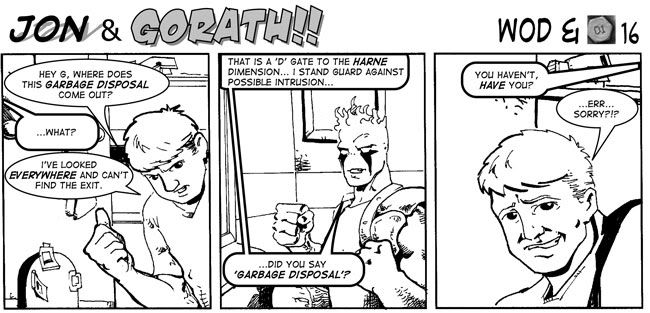 First post in my new posting! A busy week learning but I'm settling in.
The above J&G didn't appear in Lost Property 02, though it will appear in issue 03 (Now due for Brighton this year, as I'm having to adjust to new schedules at work which eat into any time I can put to other things) when the time is right.
Something Wicked reaches the deadline for artwork on Monday, and I doubt that I'll have much till the week after that. I've booked the printers though so I'm hoping that I'll make my delivery deadline.
Stag Party: I finished inks on page 5 (of 6) last night so it is rapidly approaching completion. After that I'll move onto the pages that I should am contributing to Swicked.
D