The above is the opener in
Bryan Coyle
's Cannibal Salad strip that we did for Lost Property 02 as a crossover with the Yammer. Starting next week I'll be running an episode of both at the same time so that the strips will hopefully make sense.
This week we got some nice reviews in comics International. Check the

forums for scans.
This week I have finished the third Dreddheads strip, and put a couple of pictures up on the
2000ad Online
website.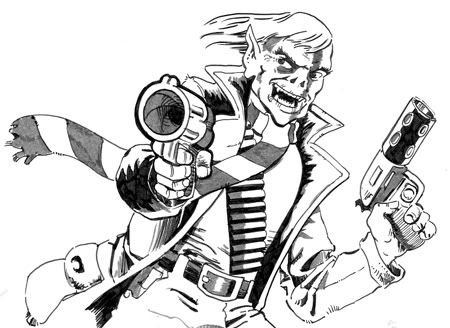 It has been announced that there is going to be a two-day comics event at the Custard Factory in December! A result for me as it is a local happening. More news as it happens.
Dave