Presenting :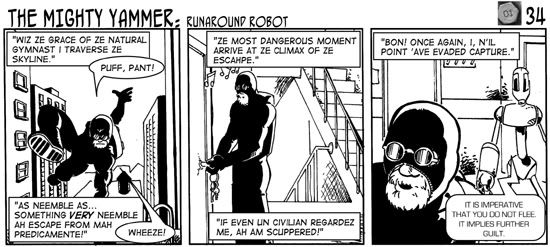 FATTIES!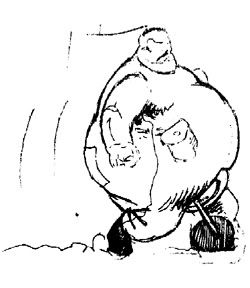 This weeks fattie sketches. I've now managed to block in four of the pages for the Stag party, though I'm hoping for a productive weekend so I may be making more progress soon.
I've been practising my editorial and layout skills (such as they are) by working on an article By Ed Berridge for the next edition of Lost Property. He's written a really strong piece covering the history of the three panel shortform and some of the art to go with it is truly breathtaking.
Ed has been a busy boy as well for FutureQuake, he has designed a poster promoting issue 6 (Due spring 2006) that I lettered for him.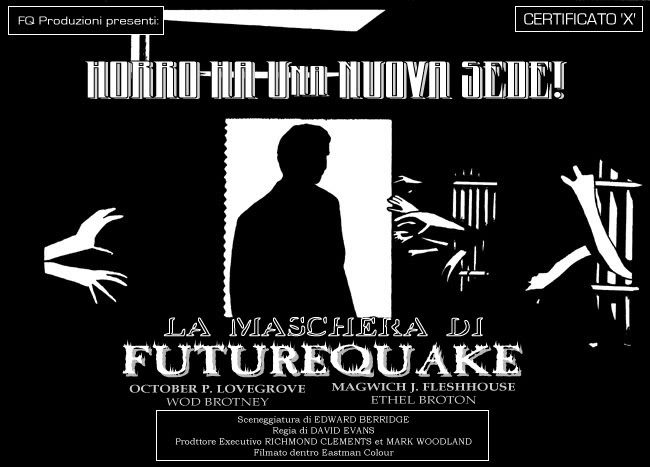 I've seen a real slow-down in my page-rate since Bristol this year- why? Couple of reasons: I'm busier with other things (lettering, organising strips for FQ etc) and I've decided to alter the way I put a strip together in that I'll rough a whole strip out and then tighten the pencils before inking. A more time consuming business all together, but the inking is a lot quicker and it can pay dividends in terms of all the pages being more immediate.
D