Re-Presenting :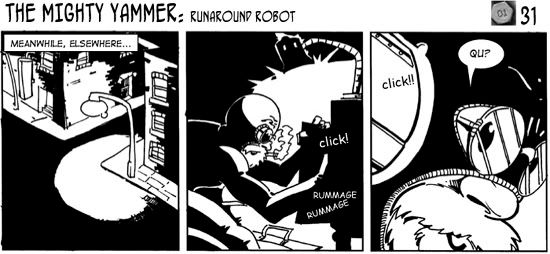 This is the last episode of the Yammer that I ran earlier this year., seeing as the next episode picks up from this one directly then it aint rocket science to realise that I'd be best to start here!
This week I've finished Dry County, and I've done three new Jon & Gorath strips, which mark the start of the next batch of strips for Lost Property Vol 2.
I've had some interest from folks who didn't work on issue one wanting to put stuff together for issue 2 which is really nice, especially as the first issue didn't do very well at all. Still at least I'll be able to keep it in print!
Over on the
FutureQuake
website the shop is almost complete and there should be some strips going up soon to boost the actual 'comic' content.
FutureQuake also features in this months Comics International! We get a decent review, as does Tales of the Contrary.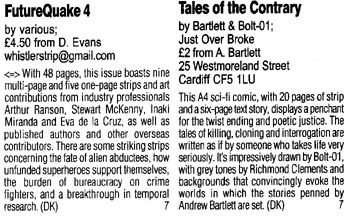 FutureQuake also appears on the first UK Small Press multi-Ad organised by Mr Solar Wind himself, Paul Scott.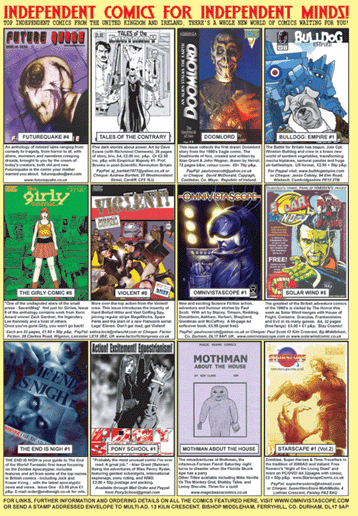 D