Did anybody notice the new look? I've learned a few things and will be trying to finally get this place all personalised over the next few months.
This week:
My strip for Moniaive is all finished and delivered, really pleased with how it has turned out. 3 pages of B&W line work and I'll post up a scribble or two as time moves in closer.
Stag Party update:
Here are the roughs for the third page: Full pencils
are
done for the first two pages.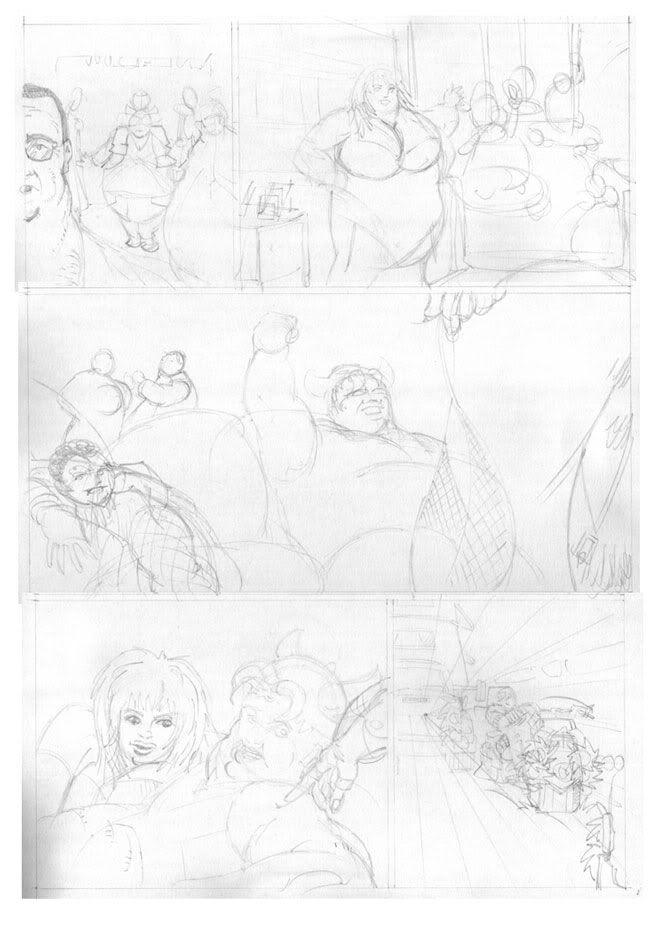 If you look to the right of this you will see the Bloglet subscription box, which will let you recieve these updates over the Email, and I've begun putting up a list of links ! The latest there is for Cavan Scott's Graveyard shift, a blog promoting his latest publishing venture. I've been asked to draw a strip for this and I'll keep you posted as to any news !
Work has begun to snowball on Lost Property edition 2, with several creators new to me showing interest in contributiing. For anyone interested, please Email me and I'll happily tell you all about it !
D