Presenting :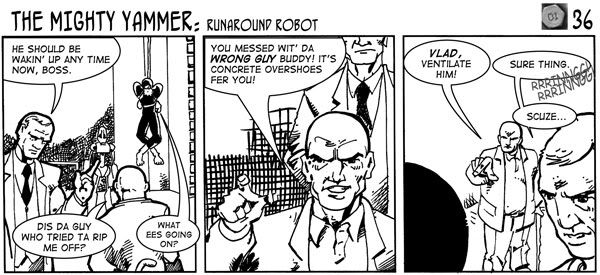 This week has seen the strip I'm doing for Moniaive move into high gear. Page 1 is completed (&lettered) and I finished the inks on page 2 at 7am today. I aim to have page 3 inked by the end of the weekend and then It's back to the-
Stag Party update:
Here are the roughs for the second page: Full pencils
will
be done soon.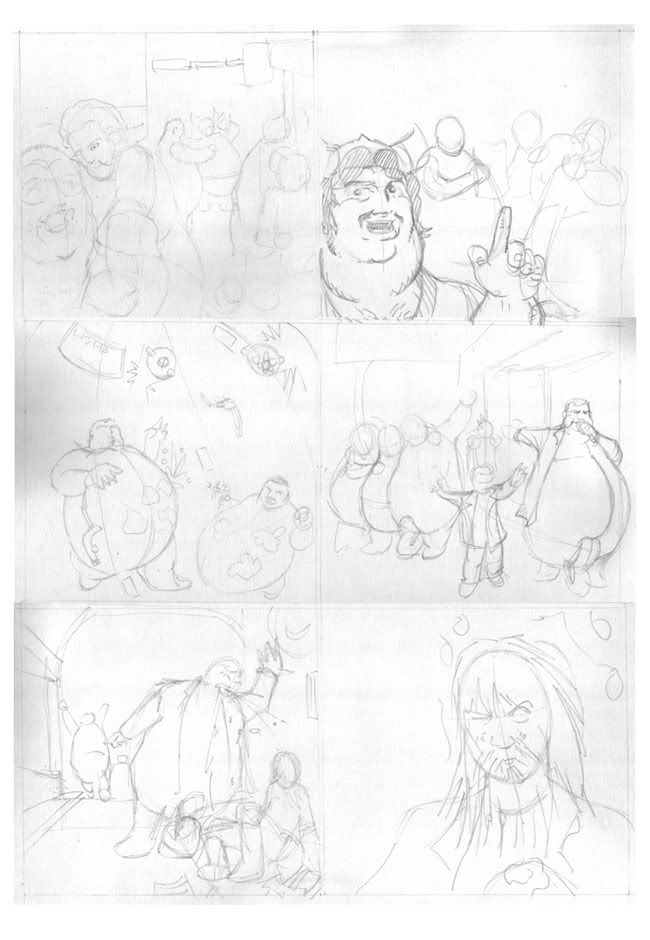 In other things, I have begun lettering the strips that have so far arrived for FQ05- and even 1 for issue 06 ! That one is taking some time as we are trying a few different approaches to the lettering to those I normally do.
The
FutureQuake
website suffered at my hands last weekend, when our Webmaster updated some of the formatting for me and I forgot to save it before overwriting with my latest waffle. Now though all the Monster Squad webstrips are hosted (even some that were not on the orininal Monster Squad website) and more are being developed.
D