A picture from Tom!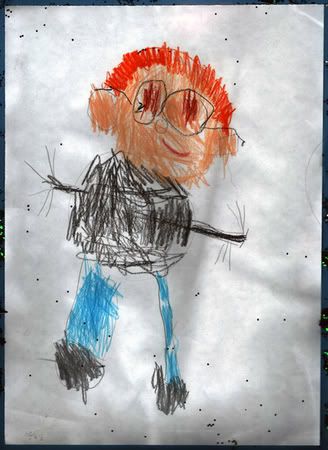 This is the picture that my middle lad, Thomas (5) has done for his calender for the year. I like it enough to want to share it.
This week I've compiled the cover for Lost Property, which just needs text to be finished, and I've been working on two final Jon & Goraths for the same collection. After these I'll move onto getting Tales of the Contrary ready before everything kicks off with Futurequake.
I've been given the font used for the creation of the FQ logo (Cheers Art) so I'm looking at tweaks I can make to the design.
Finally, despite saying last week that I'd run completely dry, I've had ideas for another 4-6 episodes of the Yammer. Hopefully I'll find time to get these on paper soon.
Dave