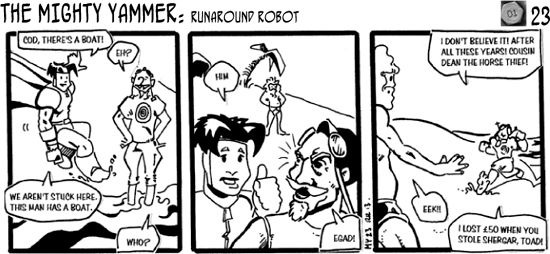 This week I have completed the first page of Johnny Upright for
Andrew Bartlett
(and I was really pleased with the result, I'm looking forward to seeing the completed

) and I've finished the pencils for page 2.
I've also started work on a quick piece for the 2konline website, in honour of King Trout. Should be a fun piece when completed.
Got a lot on at work at the moment, and the new management has resulted in the amount of sneaky pencil monkey activity reducing to absolute zero.
Daniel has completed the school strip he was working on, and it has gone down a treat.
As always, comments are more than welcome.