Hey there! I'm back, what with holidays and all that malarkey it has taken me ages to get back to being able to get anything done!
Working on:
A 2000ad based webstrip from the mind of Sprout is taking shape. I am inking the images for the seventh row of fifteen. Hopefully this will be something different.
Latest from FQP:
Should be booking the table for Bristol next week.
FutureQuake
Scripts are being read, and artwork commissioned. Some strips are also appearing which is nice. At present we have 41 pages of completed artwork 'in' though this is being split to accommodate…
Something Wicked
Issue 02 is now being actively planned for, with strips of a suitable nature being herded over from the main FQ. We have a cover all ready to go for this beauty that is stunning.
DogBreath
Got a plug in 2000ad prog 1518, which is nice, and I believe that we are also due to be featured in the Small Press pimp slot of the Meg. Hopefully this will lead to increased sales. Over the course of the convention in Birmingham, Rich and I met Nigel Dobbyn, who has agreed to provide us with a Middenface cover for a later issue, and the gentleman known as Rufus dropped hints about asking some other Professionals to donate art to the comic. He also had an amended version of the art for the cover to issue 15, which I am now arranging to use in any future printings of the issue.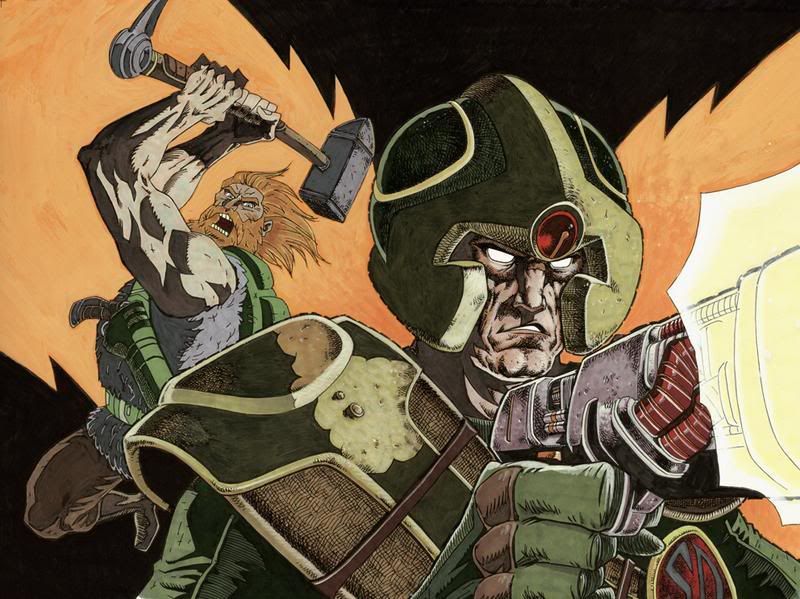 Dave