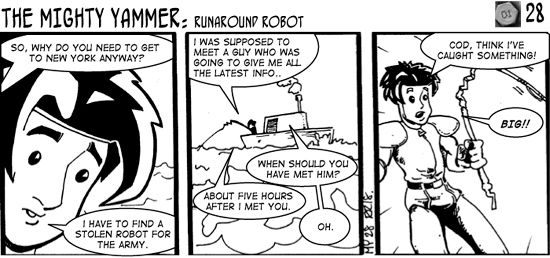 Posting early because I'm off tomorrow.
This week has been a very productive one. I have finished the last page of Johnny Upright, started on the V.C.'s strip with Richmond and I've also managed to find time for some quick Illos for a spoof Interview for 2000adreview.
On the other hand I've not done a stroke of Xmas shopping and the decorations need to go up!
Ah well, no rest for the wicked!