This week I have finished Toys, and it has gone to Phil for colouring. Looking forward to seeing what arrives.
Today is the deadline for entry to the BBC website comp, and last night I counted approx 10 entries. Hopefully Rampage will get a mention.
The printers for Whistler have finally gotten beck from holidays, which is good for my blood pressure.
I've been asked to help with a last minute strip for FQuake #3, script by James Mackay, only two pages but I think I'm going to be pushed to get it done with any quality after Deathsphere.
Found this in my folder, t'other day. Was one of the back covers for Top Snazz (issue #2 I think) and I still like it.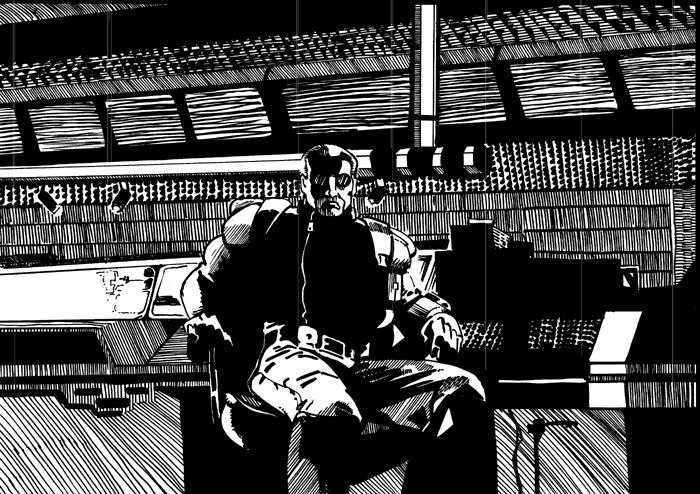 Next up for me is getting the two strips for Secret agent Sloppy out of the way. Then it's time to thumbnail the strips.
If there's no rest for the wicked, then I must be chuffing Evil!